Why Choose Business U
More than 7,000 professionals from industry, public-sector and non-profits have attended a Business U award-winning learning event.
Business U is an institutional accredited national organization where subject matter experts develop its professional development programs based on research and immediate application in the field to improve market penetration, increase repeat customers, upskill customer service levels, and help businesses protect their competitive edge.

Since Business U's launch in 2014, more than 7,000 professionals from industry, public-sector and non-profits have attended a Business U award-winning course and other learning events. Meet our professional development and CRM customers.


In 2015, Business U, Inc. earned its accreditation from the International Association for Continuing Education & Training (IACET), the same accrediting agency as Harvard Graduate School of Education, Professional Education; NASA Safety Center; American Heart Association; and the Department of Veterans Affairs just to name a few organizations that had to go through the same rigorous accreditation process as Business U using the IACET/ANSI Standard to award continuing education units (CEUs). In 2020, Business was awarded reaccreditation from IACET for an additional five years.

Business U is committed to set nationwide standards in professional development and customer relationship management technology. Our recognized achievements validate the work we do to help your organization maximize strategic outcomes and exceed performance goals.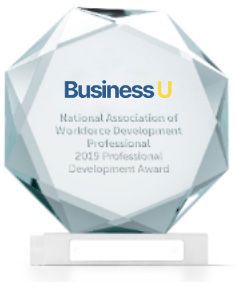 NATIONAL ASSOCIATION OF WORKFORCE DEVELOPMENT PROFESSIONALS (NAWDP) PROFESSIONAL DEVELOPMENT AWARD
NAWDP's professional development award for being "instrumental in designing and implementing professional development initiatives that enhance knowledge, skills, and competencies of workforce development professionals."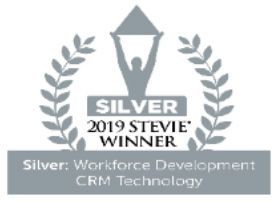 THE STEVIE AWARDS — CRM TECHNOLOGY
The world's premier business awards honored Business U with a Silver Stevie for its customer relationship management (CRM) platform, B2B Engage.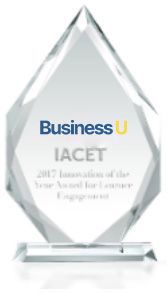 INTERNATIONAL ASSOCIATION FOR CONTINUING EDUCATION & TRAINING (IACET) INNOVATION OF THE YEAR AWARD FOR LEARNER ENGAGEMENT
IACET recognized Business U as delivering the "Best-of-the-Best in engagement and the learning environment."

GOLD DAVEY AWARD - CRM PLATFORM B2B ENGAGE
Vertical-specific customer relationship management (CRM) technology platform that builds efficiencies with partner collaboration and employer engagement.
Christine Bosworth, Ed.D.
---
Principal, Chief Executive Office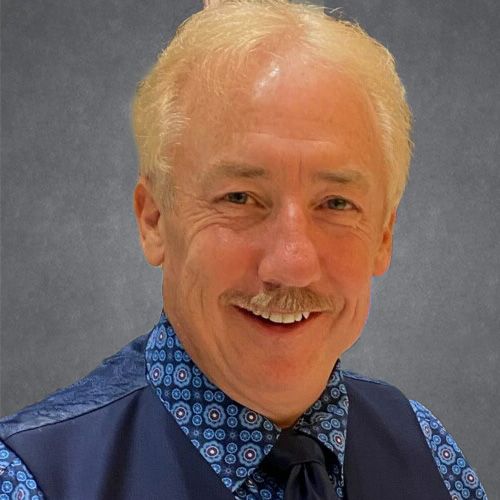 Tom Engell, CPA, MT
---
Chief Operating Officer
Bobby Muench
---
B2B Engage Senior Engineer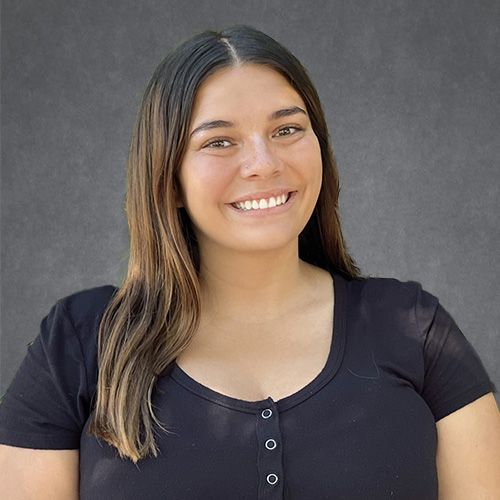 Megan Toliver
---
Support Coordinator, CBEP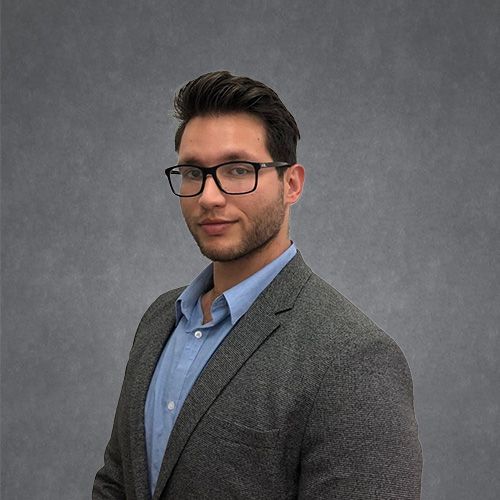 Razmik Bibrian
---
Account Manager
Business U is a Proud Member of the Following Organizations
---